Adjustable Electric Scooter Seat Saddle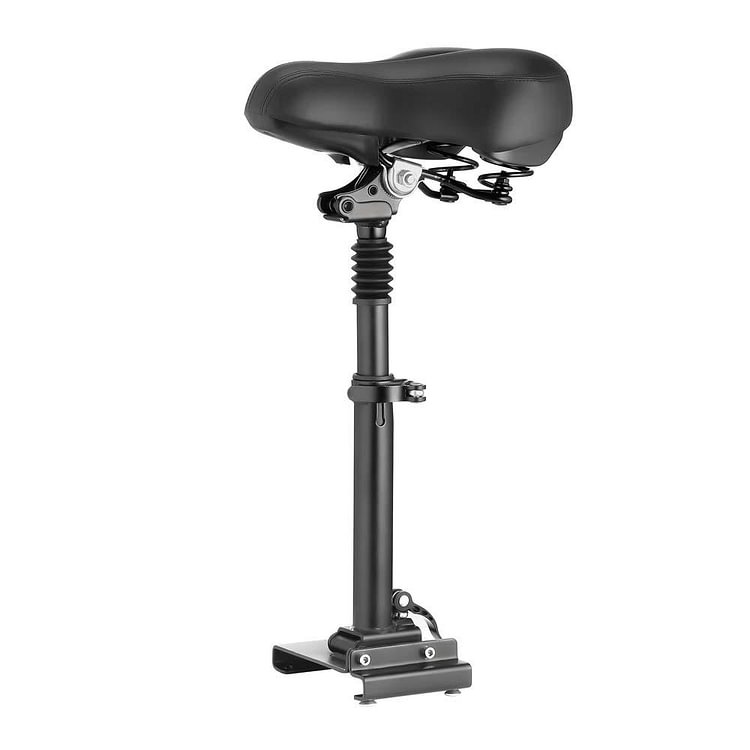 Adjustable Electric Scooter Seat Saddle
High-quality cushion saddle seat provides excellent comfort: soft and breathable ergonomic sponge saddle seat with widened design makes riding comfortable and enjoyable.
Adjustable seat height: Suitable for 8.5-inch board width 14-15.5cm board thickness within 1.3cm. The seat can be adjusted to 20 - 24 inches to fit for various heights and ages (14+ years old) of riders.
Easy to Install & Detachable: add-on saddle seat comes with screws, no additional drilling.
Easy to install and detach from the iScooter i9、i9Pro、i9Plus decks.
Scooter Seat Installation Video🎬
At iScooter Electric we are passionate about providing dedicated customer support, so you get total peace of mind with every electric scooter.

1. Do you provide a monthly payment plan?
Not yet, but we are now trying to do so.
2.How long does it take to deliver?
The United kingdom delivery time 2-7 business days. Due to Covid-19, our couriers are experiencing extremely high volumes and reduced staff that has caused delays within their network. We are working hard to ensure all orders arrive in a prompt and timely manner. If you choose shipment to Germany, it will take 2-3 business days; but if you choose send to other EU countries, it will take 3-7 business days.

3.Cancelling Your Order
If you would like to cancel your order, please contact us immediately via our email address: support@iscooterglobal.eu. Please include your order number when contacting us.

4. What is the warranty with this product?
If your item is found to be faulty within 180 days, you have a 180 days manufacturer warranty from the date of purchase.

5. How long does it takes for my order to ship?
We ship in-stock orders as soon as possible. This is often the day you order it or the day after, but there are situations where it may take longer. If your item is in stock, your order is estimated to ship on the next business day. All estimates are based on business days.

6. What is your return policy?
If you are unsatisfied for any reason with your purchase, you can initiate a return or exchange up to 14 days from the date of delivery. For all eligible returns, item(s) must be unused and undamaged and labels and tags must remain intact and returned in their original packaging. Otherwise, the item may not be eligible for return.

Warehouse Address:
Xin Service GmbH- Retoure
Niemberger Weg 1
06188
Landsberg OT Spickendorf
TEL: +49 34602406542